Advent Days 2023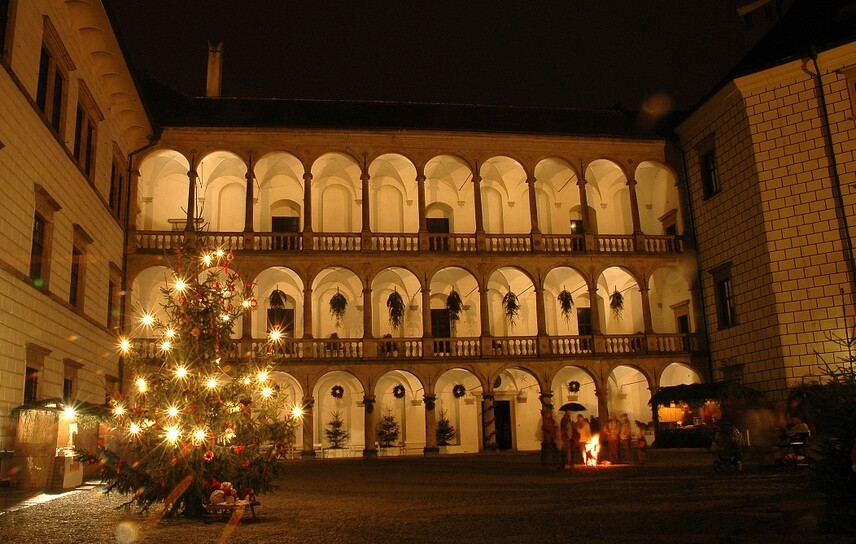 Advent Days 2023
The National Heritage Institute, the State Castle and Chateau Jindřichův Hradec and the Society for the Restoration of Monuments in the Jindřichův Hradec Region cordially invite you to visit The Advent Days organized the 9th and 10th December.
We will be hosting a marketplace with original wares in the second and third courtyard. The 500-year-old black kitchen will be working again.
Children and adults alike will enjoy a small menagerie, an exhibition of falconry-trained birds of prey or archery. Artistic carver, blacksmith, potters, basket weaver and a woodcarver will demonstrate their skills. The castle's creative workshop in the Spanish Wing will be making Christmas decorations with natural materials.
The programme of both weekend days will also offer a number of artistic performances. There will be dancing in the castle's Rondell and theatre in the courtyard and in the Holy Spirit Chapel. The chapel will also be the venue for a performance by the Adam Michna's Temple Choir on Saturday and an ecumenical service on Sunday with the participation of the pastors from even three Christian churches.
We are looking forward to your visit.